Polymed Contracting
Polymed has maintained a magnificent reputation in providing contractual expertise in executing more than 30 contracts in various fields of construction in Lebanon, Kingdom of Saudi Arabia & United Arab Emirates.



Polymed sarl is a "grade A" first class contractor in the Lebanese Ministry of Public Works & Transport and is also classified as "grade A" member in the Syndicate of Lebanese contractors for buildings & Public Works. Our areas of expertise include residential, resorts, hotels, commercial centers, low cost housing ,roads and utility works and electro-mechanical works.

Through careful Planning, impeccable execution, and utilization of the finest construction methods, we earned a reputation for reliability second to none.

Polymed has banked on its accumulated experience to expend its Geographical Scope of Operations from Lebanon to Saudi Arabia and U.A.E .

Our success stems from our commitment to meet client's needs & expectations within the given time and budget constraints. We achieve this through our highly qualified personnel, who master advanced and economical construction techniques; and for more than 25 years we have built a strong and loyal client base across both the public and private sectors.

Its history is linked to that of the booming era and has accompanied and grows with the tremendous evolution that occurred during the past two decades.
Hence its ability to undertaken big construction projects backed up management –oriented key personnel in various fields and their considerable support.
Our early start limited to civil and finishing works projects and we developed through time and experience to tackle a wide range of civil, electromechanical and industrial projects. This big step was possible only by dedication and determination to reach our objectives.

Our potential is manifested by a combination of vast experience, strong capabilities and reliable know-how. By pooling every one of its available resources, our firm is ready to accept the challenge to execute the most complicated of tasks and the most sophisticated of projects.

We have assumed the responsibility of concentrating efforts to assemble a high performance engineering and management team that emphasizes customer's satisfaction and highest quality standards.

Our intangible assets reside the following constituents:
A key managerial team composed of highly qualified professionals.
A comprehensive set of policies and procedure for the effective managements of all firm's activities with particular emphasis on quality control and assurance.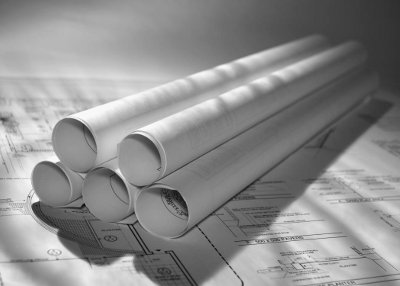 POLYMED is best known for its integrated approach to projects with quality-driven engineers, technicians, and professionals. POLYMED business strategy is built on cultivating long-term relations with its clients.

Project Practices
POLYMED employs best-in-class engineering practices and project management in an integrated approach ensuring a superior method of delivery and client satisfaction. POLYMED retains a client-minded approach in all its activities.

Services
Our know-how is the fruit of extensive experience gained from designing planning, managing and constructing multitude of successful civil and electromechanical projects. Our activities encompass the following disciplines (Design & Construct):

Civil:
Construction.
Finishing.
Decorating.
Landscaping.
Irrigation.

Mechanical:
Heating, ventilation and Air Conditioning .
Refrigeration.
Water & Sewage treatment.
Fire fighting & fire protection system.
Plumbing & sanitary works.

Industrial:
Industrial kitchens & laundries.

Electrical:
Power generation, transformers and substations.
Residential & commercial.
Urban electrification.
Street lighting.

Low Current System:
Instrumentation & Automation.
Fire alarm, gas, smoke detection.
PABX & telecommunication.
Public address & audio visuals.
Security system & fire protection .
TV & audio system.
Antennas and dishes.
Each member of POLYMED individually utilizes ISO-9000 compliant formalized processes for all aspects of its work including for each typical project:
A highly qualified Project Manager to handle project logistics
Highly qualified Subject Matter Experts help assure compliance of designs to the client's interests
Formalized production processes
Peer review
POLYMED comprises a diversified and complementary skill set. Our in-house resources are capable of delivering the following condensed list of services:
Civil & Electro Mechanical Contracting
Universities
Hospitals
Residential Complexes
Office Buildings
Low-current networks
High Rise Buildings

Project Management
Project Control and Procedures
Procurement
Planning & Scheduling
As-Built documentation
Contractual expertise

Strategy for Excellence in Project Delivery
Build the best project team possible.
Manage the project with a core group committed to our client.
Maintain our commitment to long-term client service.
Provide clients with high-quality services at a reasonable cost.
Implement a multi-disciplinary approach to solving complex problems.
Ensure that we adhere to our quality assurance and safety systems.